Redesigning logos – why?
Your logo is the face of your business, it conveys to your customers/clients who you are and what you do. It leaves them with a lasting impression, and if strong enough tells a story that they will remember and recognise over time.
However, a logo will rarely last the lifespan of your business.
Whether it's the logo itself that dates, or whether your business changes requiring an evolution of your brand to best reflect who you are and what you do.
Apple Computers is one of the most recognised brands in the world, but their logo has evolved a great deal since its conception in 1976. And let's be honest, what would your impression be of apple now if they had such an out of date logo – as cool as it is would it symbolise to you the innovative and cutting edge company we know Apple to be?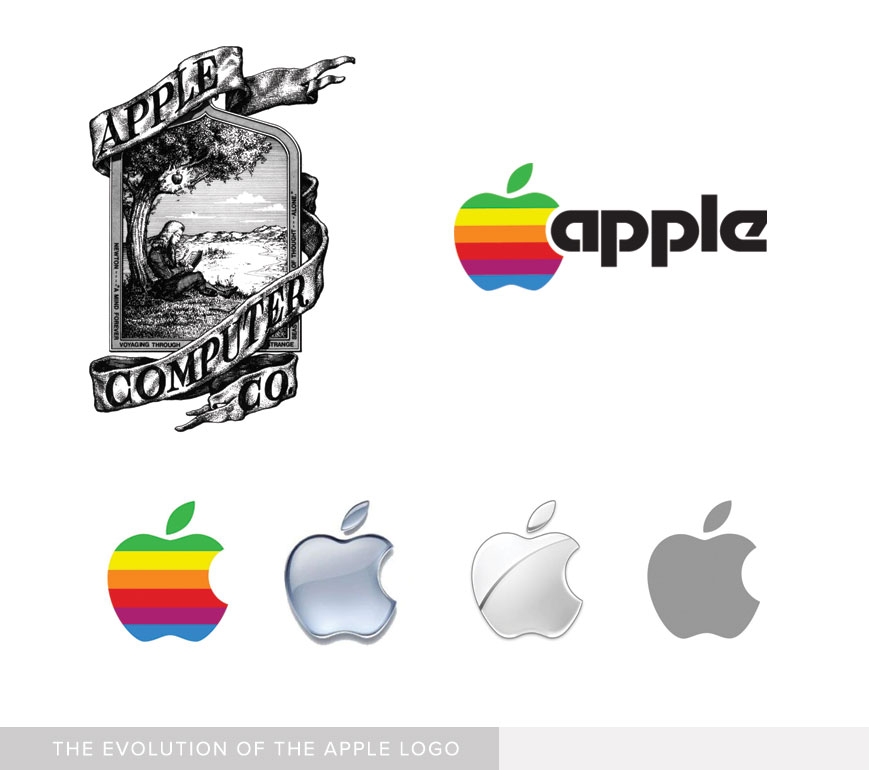 Logo Redesign
Local law firm Cruickshank Pryde – a well established legal firm with a proud history of business in Southland and the Southern Lakes area, felt that their logo didn't reflect the personality or professionalism of their firm in the current market.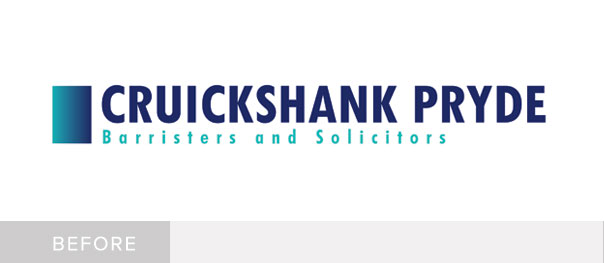 Apart from being modern and professional, the key objectives of the logo redesign was to create an identity that reflected the combining of the partners names. The solution was to create a strong but simple graphic device to symbolize that link. Designed to compliment a solid no-fuss, easy-to-read font style. The result is a logo with a unique personality that is both contemporary and timeless.
The launch of their new brand tied in with the opening of their new offices on Don Street, and was applied to external and internal signage, stationary and their website.
Logo Evolution
Sometimes a logo doesn't need to change completely, but a logo that might work on signage becomes very hard to read when it is used in smaller spaces (for example on a website header or business card).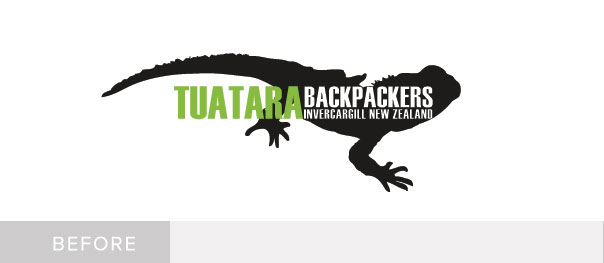 For this reason we evolved the Tuatara Lodge logo whilst working on their website. The brief for this one was to create something graphically strong that could be used on anything from t-shirts and caps, to marketing material and on screen. It needed to be easily read, and still hold the quirky, playful personality of the Tuatara brand.
If you need help or some friendly advice about your logo, give us a call and we'll be happy to help.