The Overview
Kings Fish Market already had a reputation for retailing the freshest seafood in Southland. It paired a traditional brand personality with fresh produce, offering products like Smoked Salmon, Fresh and Crumbed Blue Cod and the iconic Bluff Oysters. As its digital agency, Emotive Design took on the challenge in the face of Covid-19 of introducing on online shop to their existing website that we had previously designed.

We designed and developed the online shop and added the Credit Card processing facility. Then we extended the experience to mobile and tablets. Working closely with the client we added products and devised a solutions for shipping costs based on customer location. Within hours of launching, Kings Fish started to receive online orders.

The Challenge
Given the circumstances brought about by the Covid-19 emergency, Kings Fish Market, along with most other retailers was required to close it's doors until a time when it was deemed safe to re-open. Classed as an 'essential' industry (like a supermarket), they were allowed to offer their products online in tandem with contact-less delivery.
In order to maintain a degree of revenue and meet the demands of seafood-loving customers the race was on to establish an online shop.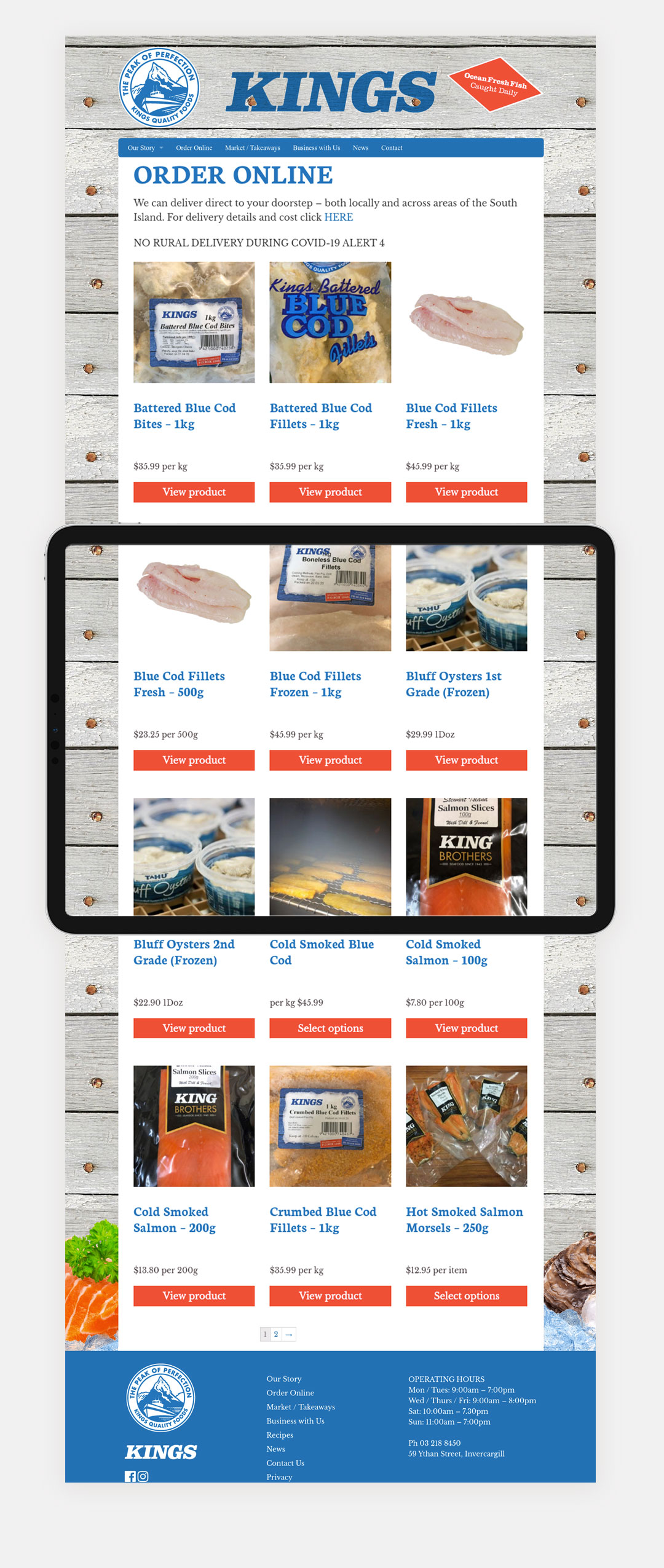 The Process
First we researched how other seafood retailers organised their product selection and the methods for purchasing by unit and weight. Once we had a clear takeaway on how best to structure the shop we provided a spreadsheet to the client for them to start collating product information, such as: Product Title, Category, Brand, Description, Weight, Flavour Variations, etc. Then we developed the shop pages, including the shop front showing all products that could be filtered via category tags, the single pages for each products, cart summary page and finally checkout. We made sure that the information was presented in the same style as the rest of the website. Once we'd installed the Credit Card payment facility we were able to start testing before launch.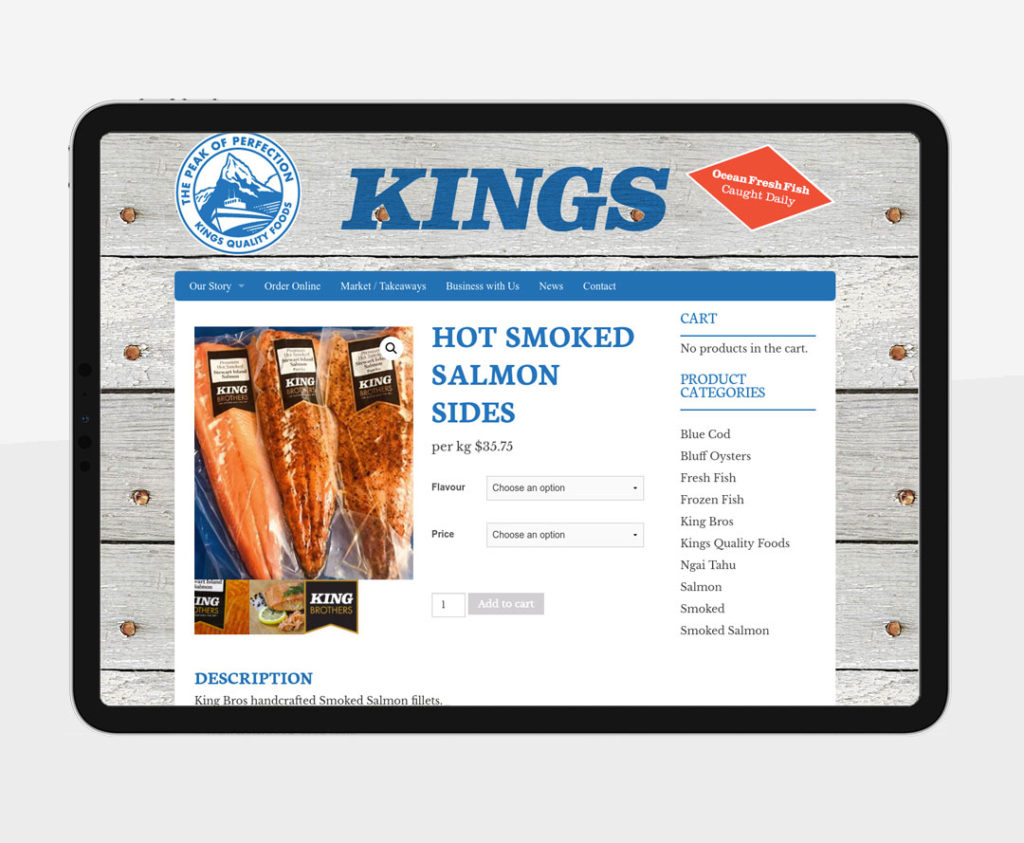 The Solution
4 days later…. the install of the online shop was complete. The website upgrade provided customers with an easy to find and navigate online shopping experience with a straight-forward ordering and purchasing solution.
It also provided Kings Fish with an easy to use backend system that allowed them to add new products and manage stock levels.
The database of orders in the backend of the site, provides a means to track and process all orders, and export invoices and receipts as required.
The Results
Within 48 hour of launch, the website had received and processed payment for more than 50 orders. The client was thrilled to be able to continue to provided product to their seafood-loving clients in such a short timeframe.
In addition to the website, we also assisted with promotional marketing of the shop by generating content for their Facebook page and other social media channels.