With a passion for nutritious and healthy food, founder and therapist Laura required a website that showcased her services, programs and tasty recipes while providing an easy online shopping experience for her customers. The combination of beautiful photography, clean web design and a seamless shopping journey makes the Essential Healing & Health website one of our all-time favourite projects to have worked on.
Logo design
Before the website – there was the logo! We developed this to reflect the key values of clean eating, nutrition and healing; and we gave it a naturally friendly and professional tone. The colour scheme was sourced from the imagery of healthy nutrition. To present the overall style and look for her brand we created a mood board presenting colours, fonts, graphics and photographic art direction.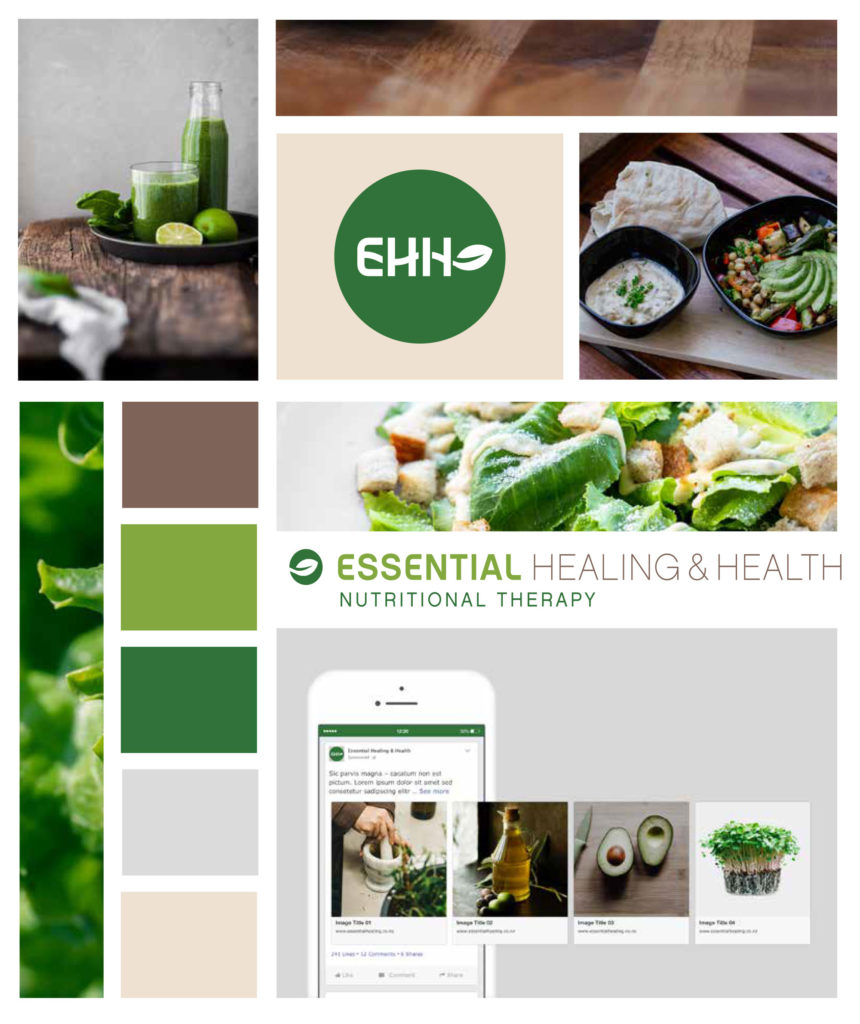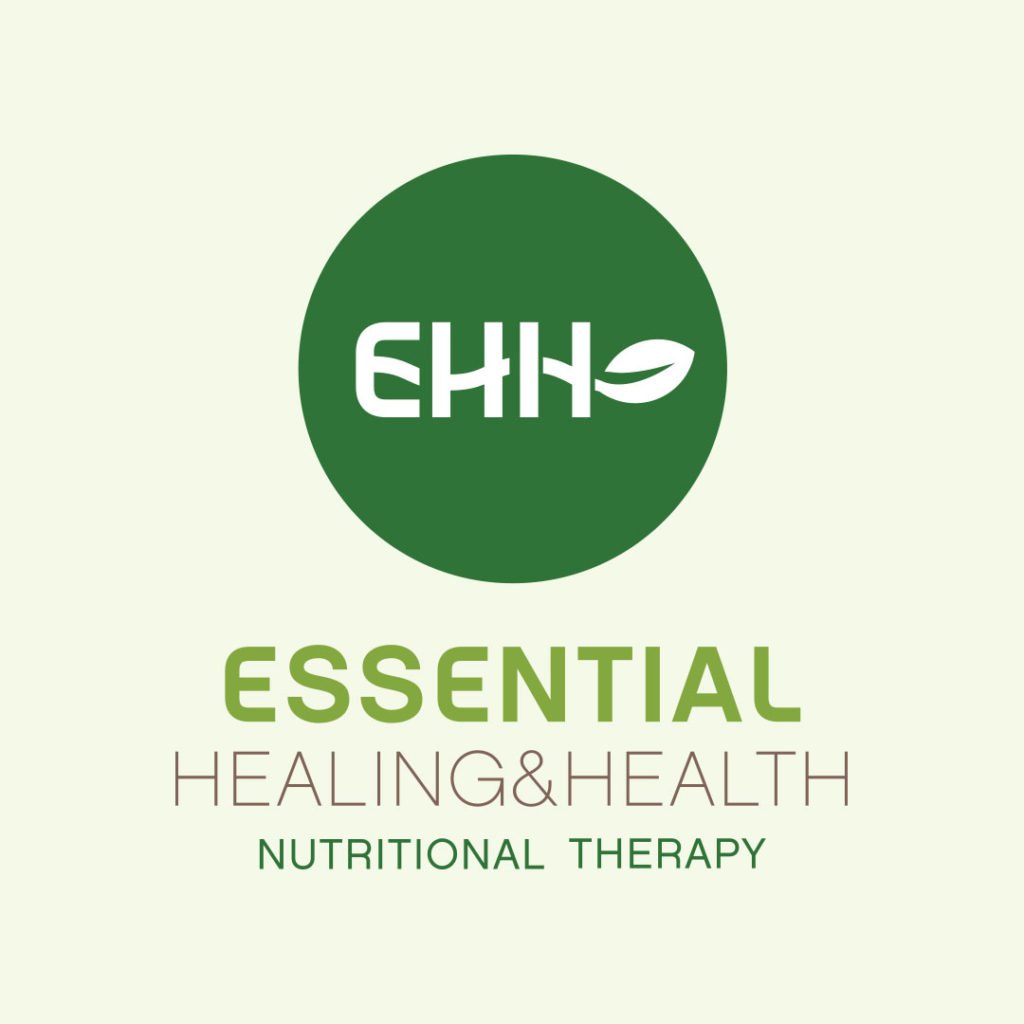 Website design + development
Laura's website included a bucketload of features. As with all our websites, it is responsive, works perfectly on mobiles as well as desktops, includes an email opt-in to capture leads, online Nutritional Assessment, real-time chat, social media integration and WordPress CMS so Laura can easily edit the website and create blogs and recipe content herself. We designed the shop pages on the site to be clean and functional, while still maintaining the same styling that was used across the rest of the website. Stripe was installed as a payment gateway, and woo-commerce set up so that the end result was very user-friendly for the shop manager to load and edit products.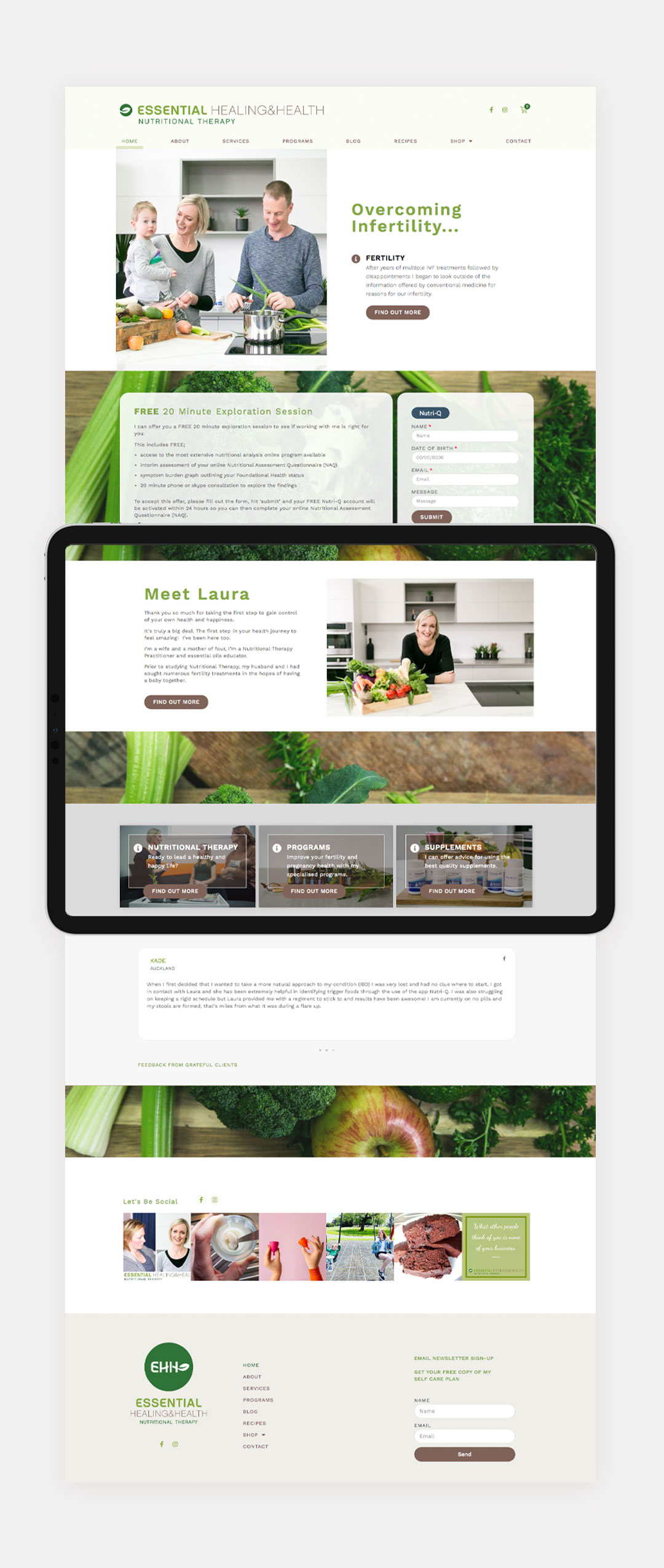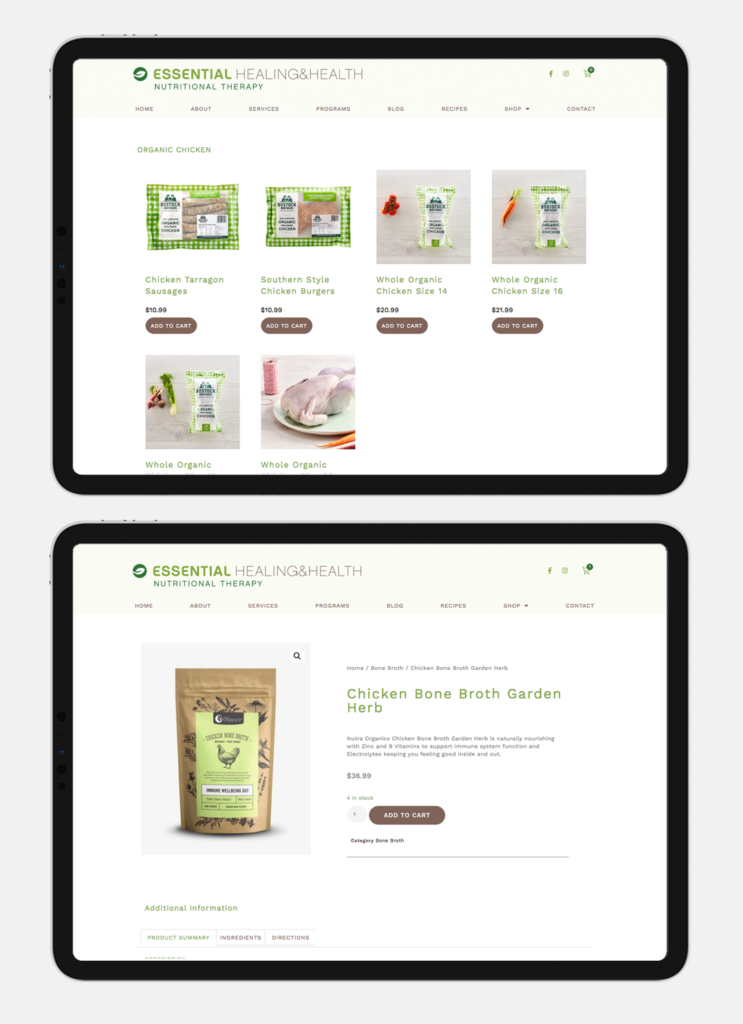 We were really pleased with the results and excited to deliver a highly functional website with easily editable fields and formats for Laura. With developments being made within the backend of websites (where you edit your content) we are now able to provide a platform where you can live edit – ie. see what you're editing as you do it.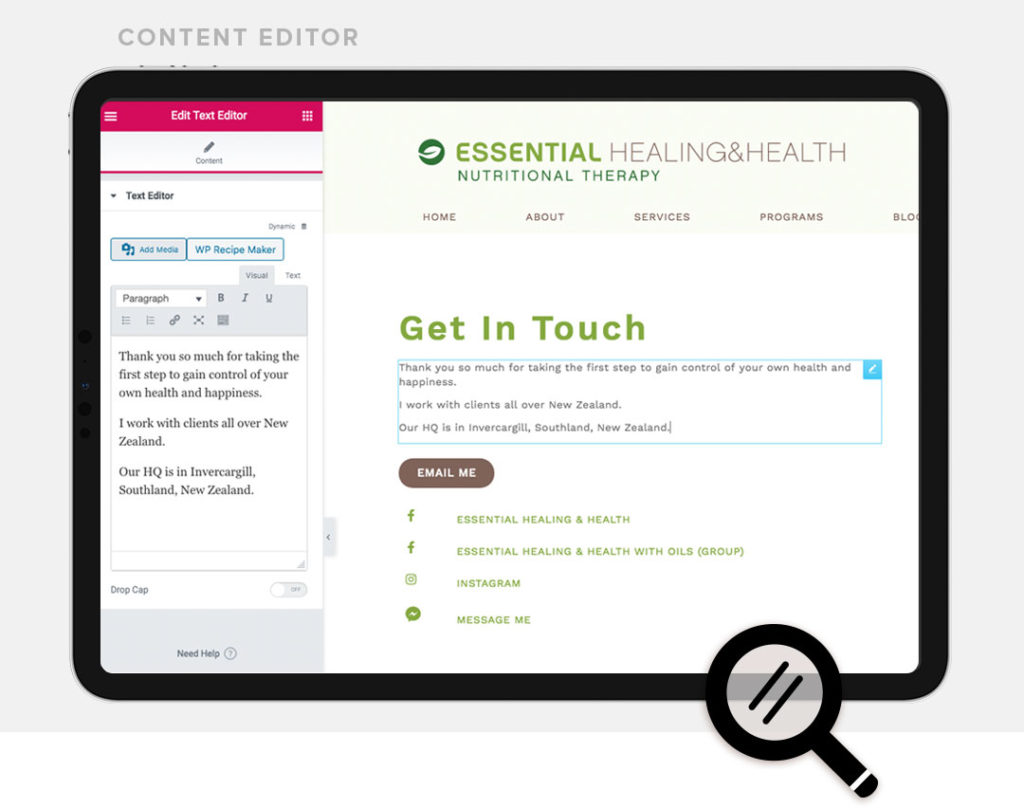 Have a look through the website here: essentialhealinghealth.com