This was such a fun project, and we really had a great time working with the team from Wastenet and Southland disAbility Enterprise to create this awareness campaign.
Initially we were contacted by Wastenet with brief outlining the creation of 12 recycling rules for the yellow recycling bin –to be labeled the Dirty Dozen. Number 1 on the list was the brand – not just the logotype but the overall look and feel of the campaign. Because it was the 'Dirty Dozen' we drew on a little military inspiration, with the use of stencil & grungy fonts, stars and arrow insignia to create the right look and feel.


The next stage of planning was to consider what colours we would use, not only in the campaign but also in planning what colour t-shirts our models were to wear and of course what props they would require to send a clear visual story to the reader. Donna and her team at Wastenet provided us with a really clear brief so coming up with the visual story for each was very easy and a lot of fun. We may have gotten a little carried away with the military inspiration during the planning stage…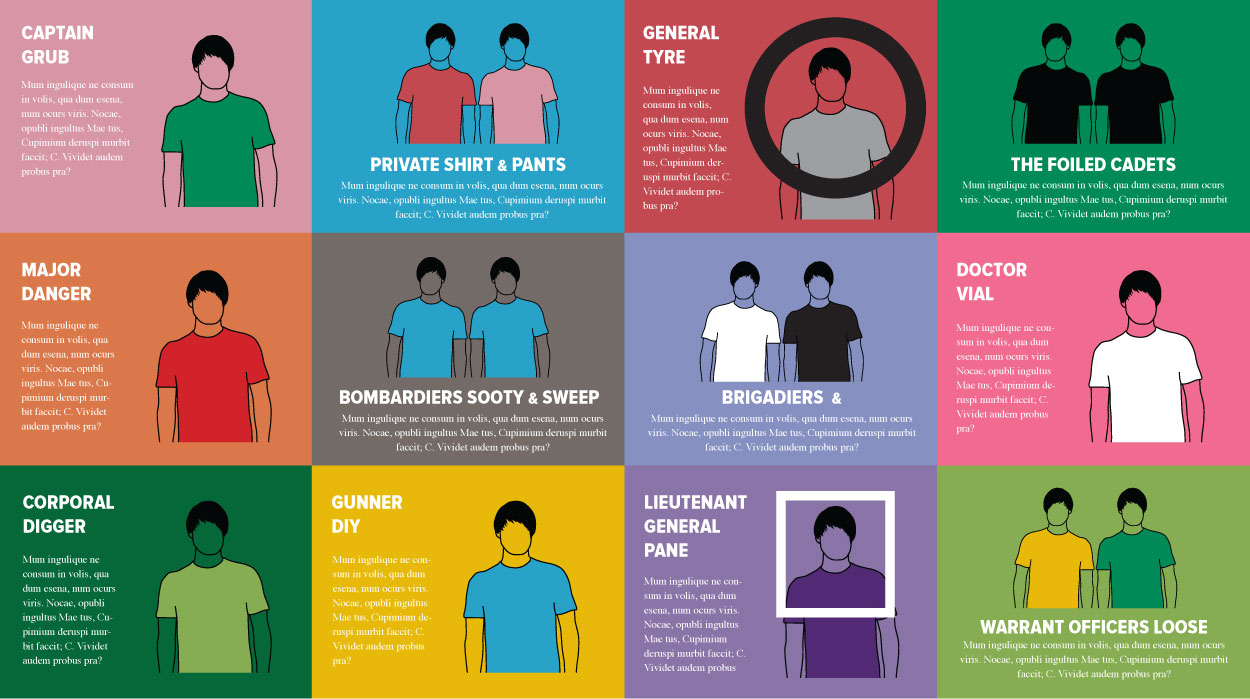 We had a great time during the shoot, and fingers crossed our models enjoyed it a little bit too – if not thinking what are these crazy creatives doing to me!?! We had models covered in flour – throwing leaves (a little tricky to photoshop) posing and talking and smiling and then asking them to be grumpy along with it.
So once we had the photos, the next task for Emotive was to clear cut the images in photoshop so they could be laid over coloured backgrounds, and have additional graphic elements added to them where necessary to ensure that the visual story was clear – would everyone understand the danger of the gas cylinder without the 'boom' added in?!?
Then we we had all the elements we needed to finalise the Newspaper campaign, the posters, tshirts and of course web + facebook graphics. See below for some examples of what we put together.